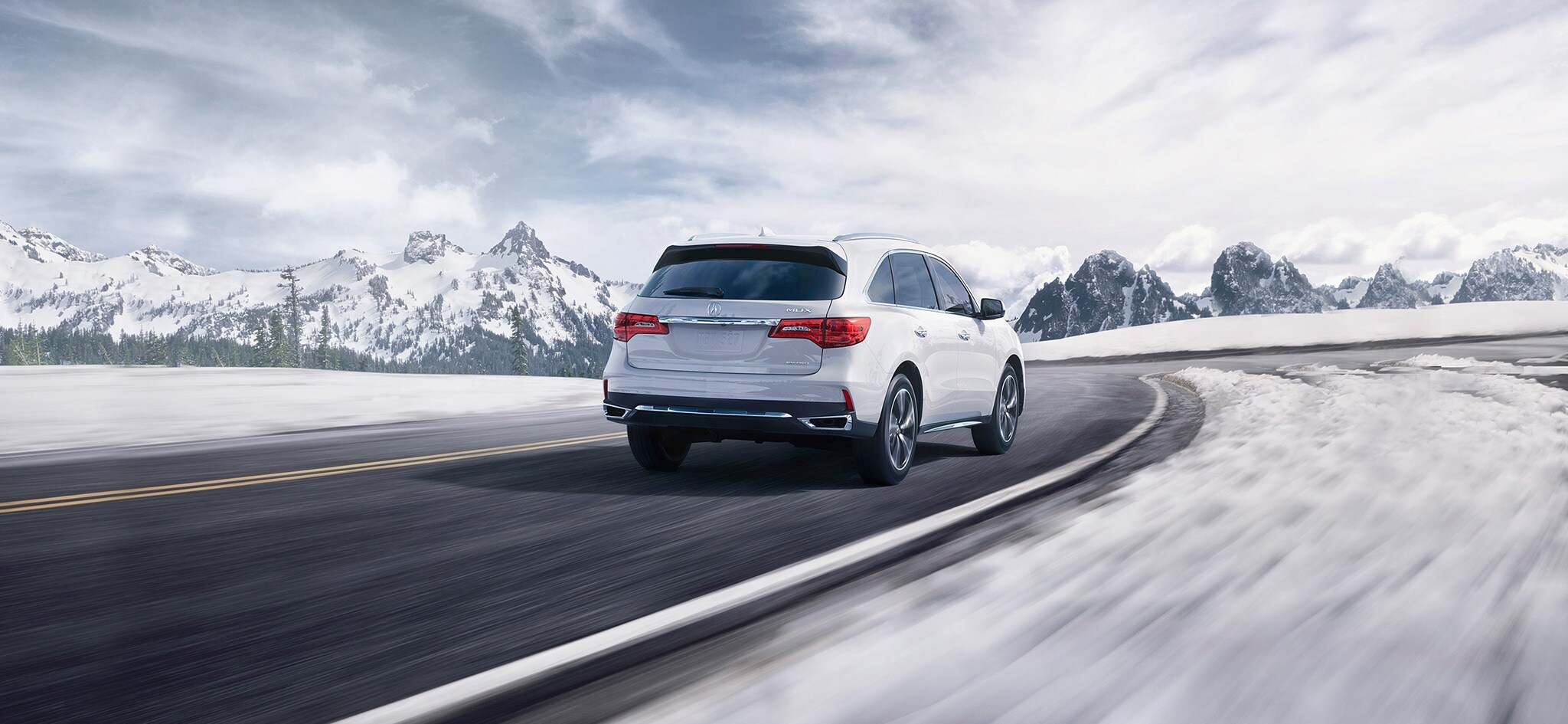 2017 MDX Information
We are proud of our 2017 MDX inventory. This vehicle is truely a standout. The Acura MDX has been dominated the 3-row SUV market for years and it is still making impressions. Compare our luxurious MDX to any other brand's sports utility vehicles.
MDX Acura | Austin
The bar is set high. The MDX is already the best-driving model in its class. The 2017 Acura MDX has been given even more improvements.
MDX for Sale in Austin Texas
The 2017 MDX has many styling improvements and is a new approach compared to its predassecors. The MDX gets a version of the diamond pentagon grille the brand previewed in its Acura Precision Concept from the 2016 Detroit Auto Show. In addition to that, it gets newly sculpted front fenders, a new hood, and LED fog lamps with restyled jewel-eye headlamps. Chrome rocker panels, some additional lower-body trim, and a twin-tailpipe design in back help keep the look sporty. Come and see these improvements yourself. Inside, the front-end theme is echoed by the dash, with its V-shaped center stack and sloping, tiered design. The dash design complements the rest of the cabin, and the materials used for interior trim are nicely coordinated. You can also test drive this new 2017 MDX SUV. Talk to a representative at David McDavid Acura of Austin.
Remember these improvements are in addtion to the many improvements Acura updated to the MDX last year with a new nine-speed automatic transmission and other fresh features.
MDX Sport Hybrid | Austin, TX
New to the MDX lineup here at Acura of Austin for 2017 season is the MDX Sport Hybrid SH-AWD. Much like the competition, the MDX Sport Hybrid packs a 3.0-liter V-6 with a special 7-speed dual-clutch transmission and a three-motor hybrid system )one motor at the transmission, two for the rear wheels.) This system makes 325 hp altogether, and delivers smart all-wheel-drive performance and improved acceleration and handling, plus EPA ratings of 25 mpg city, 26 highway. 325hp with more gas mileage. We are proud of this gas mileage in a three row SUV.
David McDavid Acura of Austin and MDX Handling
The MDX has many upgrades and top of the line parts.The rest of the MDX models are powered by a 3.5-liter V-6, with standard front-wheel drive, or available all-wheel drive. This direct-injection engine makes 290 horsepower at 6,200 rpm and 267 pound-feet of torque at 4,500 rpm. It's a smooth, refined engine, with plenty of power whether moving from a standstill or needing to pull off a pass on a two-lane road. The 9-speed automatic transmission that was introduced last year to improve acceleration. The all-wheel drive system in the MDX is unique in its class: it's a mechanical torque vectoring system, which can move power front-to-back, and side-to-side. It may not sound significant, but it's one of the few systems on the market and it greatly improves drivability and capability in the MDX.
2017 MDX Safety | MDX for sale
The MDX has been an especially strong performer for safety, and that holds true whether you place more emphasis on the crash-test ratings themselves or potentially accident-avoiding active-safety features. Last year's model earned top ratings from the IIHS, including the Top Safety Pick+ accolade, as well as five-star scores from the federal government in overall, frontal and side impact; and it's expected that those scores will carry over. Additionally for 2017 the MDX now gets the AcuraWatch suite of safety and driver-assist systems as standard across the model line. That includes forward collision warning, automatic emergency braking, lane-departure warning, road departure mitigation, and an adaptive cruise-control system with low-speed follow. Rearview and surround-view cameras are also included.